CASE 2023: TELENOR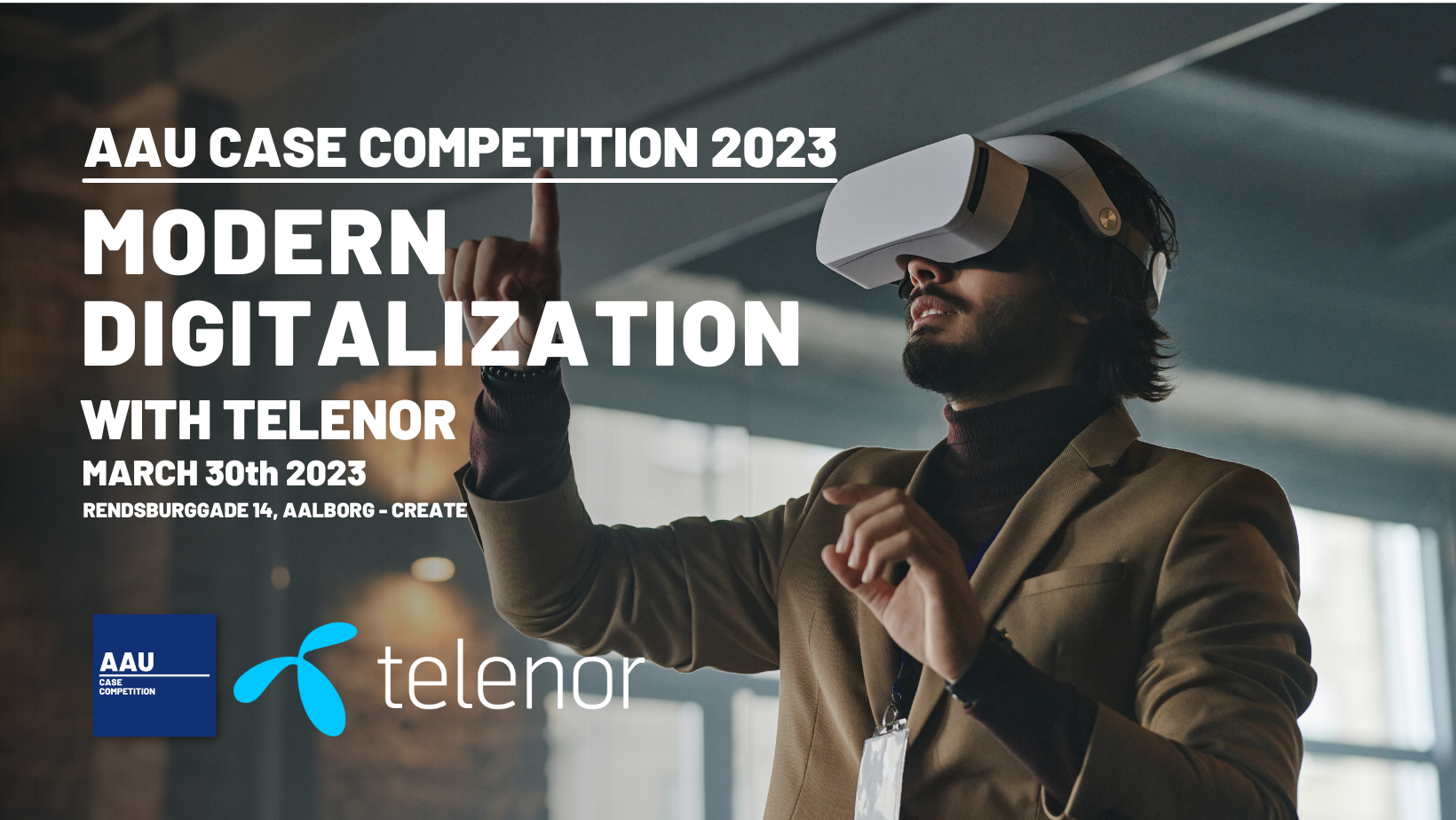 When and where?
CASE WORK: 30th of March
Schedule: 
07:45 AM – 08:00 AM: Meet and greet
08:00 AM – 09:00 AM: The case is presented by Telenor representatives
09:00 AM – 07:30 PM: Case work in teams + hand-in of the presentations
08:00 PM – 10:00 PM: Case presentations
10:00 PM – 10:30 PM: Selection of the winners
Technology can enable new opportunities, optimize and improve existing solutions and technology to promote innovation.  The three cases all challenge you to consider risks and opportunities, to apply new technologies and to be cautious about/to consider when technology is applicable/beneficial.  You can apply for two of the three cases, but you will be selected for only one of them.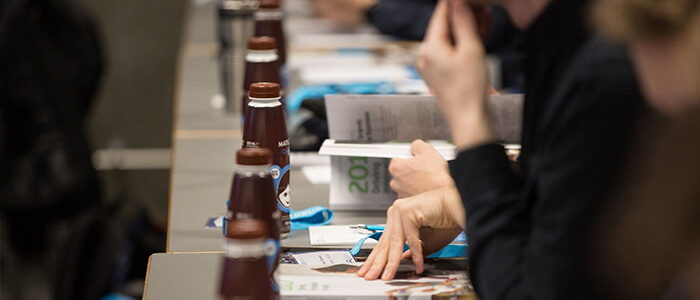 Please note… You will receive more information about the cases on the day. Below is the main theme of the cases, just so you can know a bit about what to choose

THE BUSINESS & STRATEGY CASE
The market for traditional telecommunication services have experienced fierce competition during the last decade, which has put pressure on prices and thereby lowering earnings for telecommunication operators. This constitutes a threat towards the current business model of telecommunication operators, hence it is necessary to innovate and tap into new revenue streams. This is what we call Beyond Connectivity. 
Telenor Business has already started to build and introduce new Beyond Connectivity products, however we need to accelerate the process. As a consequence we need your help to address the following:
Product innovation: 

Which new technologies and services/products can enable and ensure revenue growth?

Partnerships: 

How shall Telenor Business work with partners and who should we collaborate with in the future?

Distribution: 

Which channels should we use in the future?

Service:

  How to serve customers in the future?

People and culture: 

Which competencies are needed in the future and how should we build a culture fit for future growth?

THE TECH & INNOVATION CASE
In this age of data abundance, it is more important than ever to use information ethically and responsibly. As we navigate the vast oceans of data available to us, we must remember that at the heart of every dataset are real people, whose privacy must be protected. But despite these challenges, there is still a wealth of data waiting to be mined, from capacity measure-ments on network antennas to foot traffic analysis of brick-and-mortar stores. These data insights, when used correctly and ethically, still have the power to transform the customer experience of telco customers. In this case, you will answer the question of 'how'!
Hot topics and next step questions are:
Process optimization:

 How can Telenor equip the entire organization with the ability to identi-fy and capitalize on data-driven opportunities, including crowdsourcing new initiatives?

Case examples:

 Can you provide examples of how Telenor can use existing data to improve the customer experience while maintaining privacy measures?

Data sources:

 What steps can Telenor take to gather feedback on the customer experience by leveraging its existing product offerings?

The People Digitalization & Customer (Employee) Experience Case
In the last 5-10 years vendors of HR related systems have made multiple attempts of providing solutions of self-service and automation to support the People division, employees and managers.
However the solutions have often been lacking great, viable customer self-service and automation via simple UX/UI.
Telenor People across Denmark and Norway have launched 'The People Portal', a ServiceNow based portal, and has changed their Operating Model to invite UX/UI designers and developers for collaboration.
We are working together in a Nordic setup and prioritize working agile to receive customer needs, write developer stories, iterate back/forth and have frequent releases to benefit employees and managers.
Hot topics and next step questions are:
How should we build a great Managers Hub to fulfill the Managers' needs, provide great, relevant HR Services and overviews?

How to use 'The People Portal' Mobile App as a relevant enabler for employees/managers?

How do we find, evaluate and prioritize automation use-cases

 in a Nordic perspective that will 

benefit employees

, 

manager

s and 

HR?
You can apply for up to two cases – but you can only work with one of them:
You Are Invited!
We are happy to announce Telenor as our Spring 2023 case name. This year's case competition will invite all students at Aalborg University to participate in our case competition tailored to challenge all participants. We look forward to see your application!
Apply Today!
Challenge yourself and to through to the final to present your case solution – Apply today! It is free to participate and food and drinks will be provided doing the competition.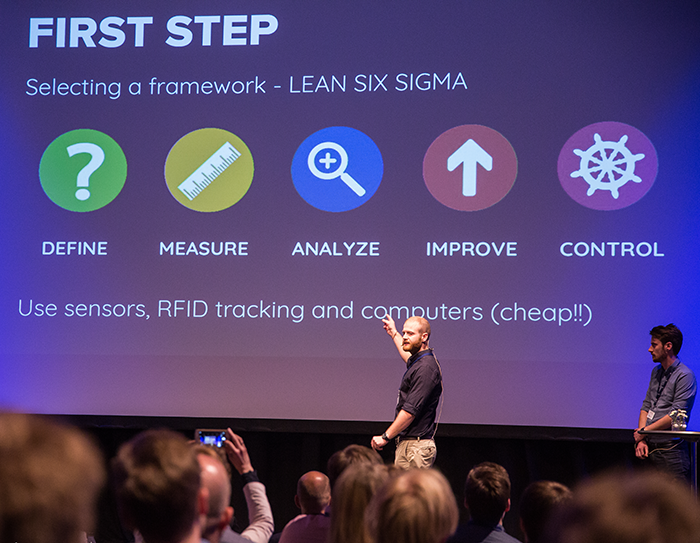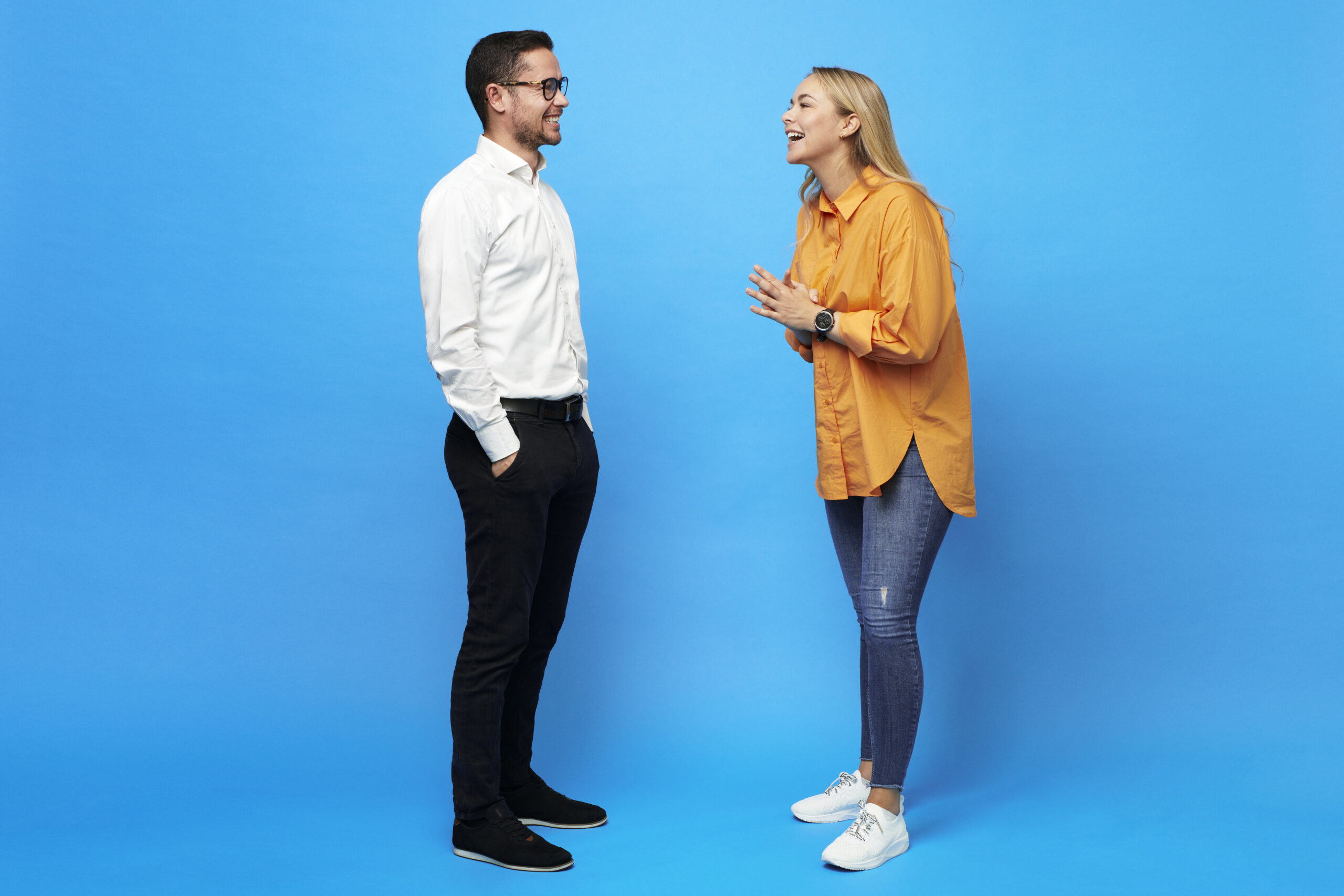 "Telenor is more than you think. We are an international company with offices in 9 countries and about 1100 committed employees in Denmark, divided into two offices in Aalborg and Copenhagen and stores around the country. At Telenor, we challenge ourselves and the market by breaking new ground with our innovative thinking and technologies. With the latest solutions and the most efficient network, we create small miracles in a world that never stands still. The purpose is to help people with a secure and stable connection to what matters to them. It gives you exciting tasks and great responsibility in an everyday life filled with flexibility, freedom and fantastic connections."