What makes Ramboll an interesting, important and relevant case name for the 2019 AAU Case Competition?
As many of you considering to participate, in next year's AAU Case Competition (AAUCC) might have heard by now, Ramboll is going to be next year's case name. But how much do you really know about Ramboll? And what comes to mind when you hear the company name? Because of questions such as these, we, behind the scenes of AAUCC, took the liberty of writing this short blog post relaying at least a little bit about Ramboll and next year's AAU Case Competition – thereby giving you guys the opportunity to gain some inside knowledge about the company and hopefully demonstrate to you why it is a good idea to participate in the competition.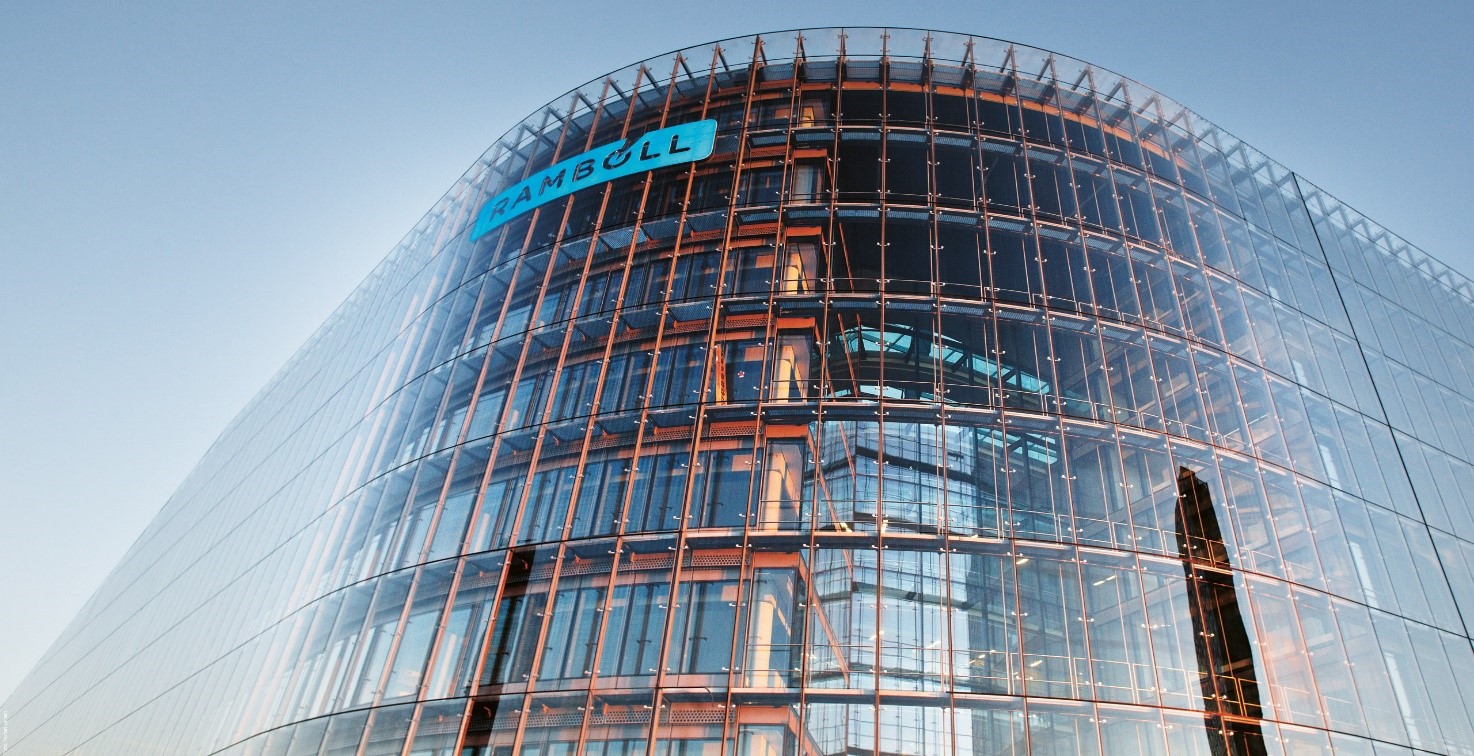 First and foremost a little knowledge – some things you need to know about the 2019 AAU Case Competition
On this case you will be working with the future of cities. Whether you're studying engineering, business, economics, communication or something completely different, you will enjoy the challenges of this case. And you'll have an extraordinary chance to put your skills to the test and show your potential in helping Ramboll create future cities.
There are three cases total. You can apply for up to two cases – but you can only work with one of them. The Three Cases are:
B1:  How can smart mobility solutions make Aalborg a more attractive city for citizens and businesses?
B2:  What initiatives can help unemployed graduates in Aalborg obtain a job or contribute in other ways to value creation in Northern Jutland? And how can you document the effect of these initiatives?
B3:  How can Aalborg brand and market the city as an attractive place for companies and businesses?
These questions should be seen as guiding questions that can help you choose your case within your area of expertise, creativity and knowledge from your field of study. They will be presented in-depth on the case days.
All about Ramboll – The impressive facts behind those big company walls
Ramboll is a leading engineering, design and consultancy company with a strong representation in especially the Nordics, UK, North America, Continental Europe, the Middle East and Asia-Pacific. The company employs more than 14,000 people – people who are all working at one of Ramboll's 300 offices – which are spread over specifically 35 different countries.
Especially the concepts of sustainability and innovation are important to consider when thinking about Ramboll. The company's is constantly working towards creating innovative and sustainable solutions within the main areas of; Buildings, Transport, Energy, Environment & Health, Water, and Management Consulting.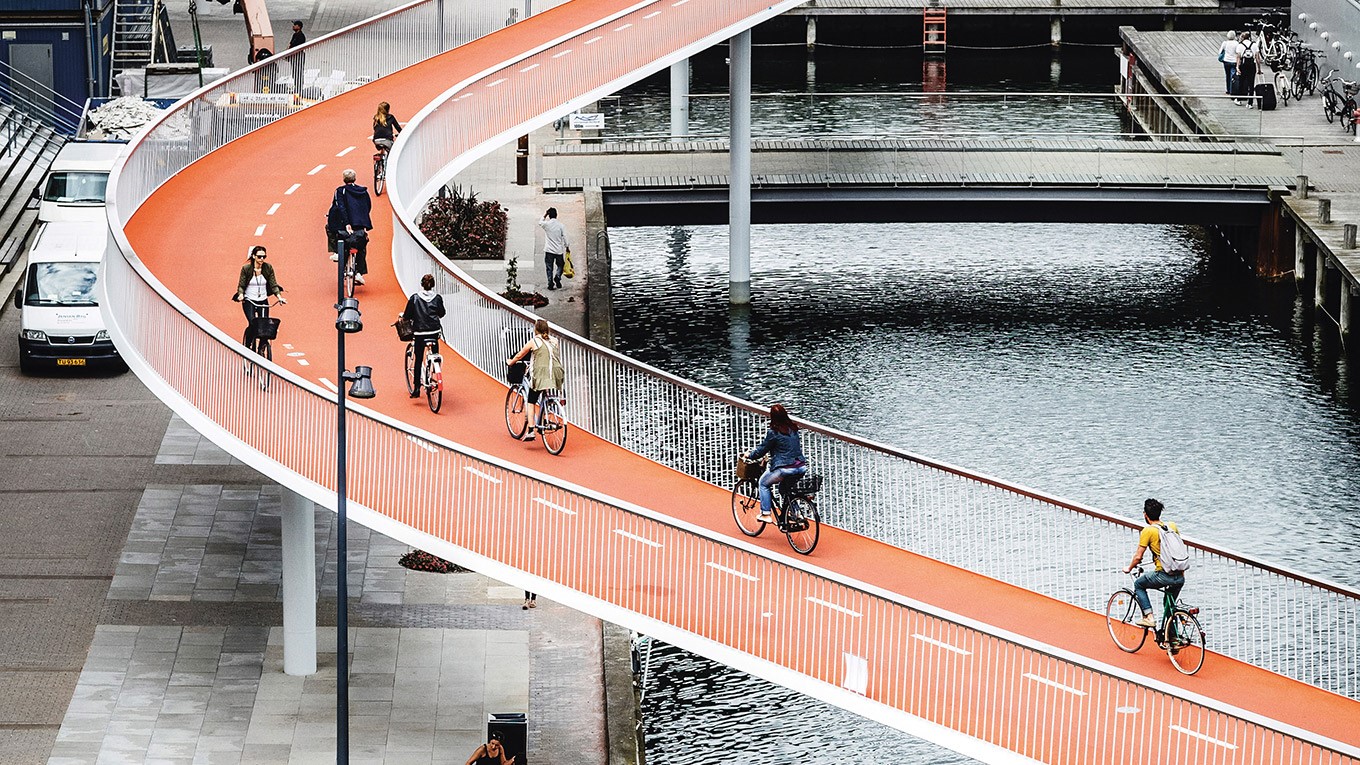 By combining local experience with global knowledge, Ramboll is striving to achieve inspiring and exciting solutions that will make a genuine difference in shaping the future society of tomorrow. And this is where next year's AAU Case Competition ties in nicely.
A match made in heaven..? How and why Ramboll and participating in next year's AAU Case Competition will be beneficial to all.
As Ramboll says themselves, the need for smart urban solutions has never been more urgent than today. Ramboll meets this challenge by designing healthy, sustainable and safe places in which people can thrive, communities can grow, and the environment can flourish. However, the company is always looking for inspiration for how cities can face the challenges of the future – such as attracting companies and creating 'the good life' for the people who live and work there. And the city of Aalborg is no different!
Therefore, the 2019 AAU Case Competition is not only interesting, but also important and extremely relevant. On this next case you or your group will, as mentioned, be working with the theme of future cities – where Aalborg is going to be the natural starting point. The competition is, in other words, going to be your chance to contribute to and inspire the future of your city. And the people from Ramboll are looking forward to seeing what ideas you come up with.
"We are always on the lookout for bright students and recent graduates. And we can't wait to meet and work with you at AAU Case Competition 2019 where you will get the chance to meet our colleagues and gain a deeper understanding of what it is like to be working as a sustainable society consultant."
Christopher Harry Riekehr, Market Director at Ramboll Denmark
"An event like AAU Case Competition is a great opportunity for us to spot talent and interact with ambitious students who want to make an impact on the society they live in – and on the projects they participate in."
Erik Møberg, Senior Director at Ramboll Management Consulting
So why participate in the 2019 AAU Case Competition
Well besides what have already been mentioned, whether you're studying engineering, business, economics, communication or something completely different, you will enjoy the challenges of this case. There is going to be something for everyone. Moreover Anders Rytter, Head of Ports, Roads and Civil Works at Ramboll Denmark and a judge at the 2019 AAUCC have this to say about participating in the competition.
"As a participant in the AAU Case Competition, you get a crucial learning experience that will be beneficial for you as a future graduate. You will also get to know Ramboll as a company, the projects we are involved in and the possibilities, just like you will have the possibility to expand your network."
–       Anders Rytter, Head of Ports, Roads and Civil Works at Ramboll Denmark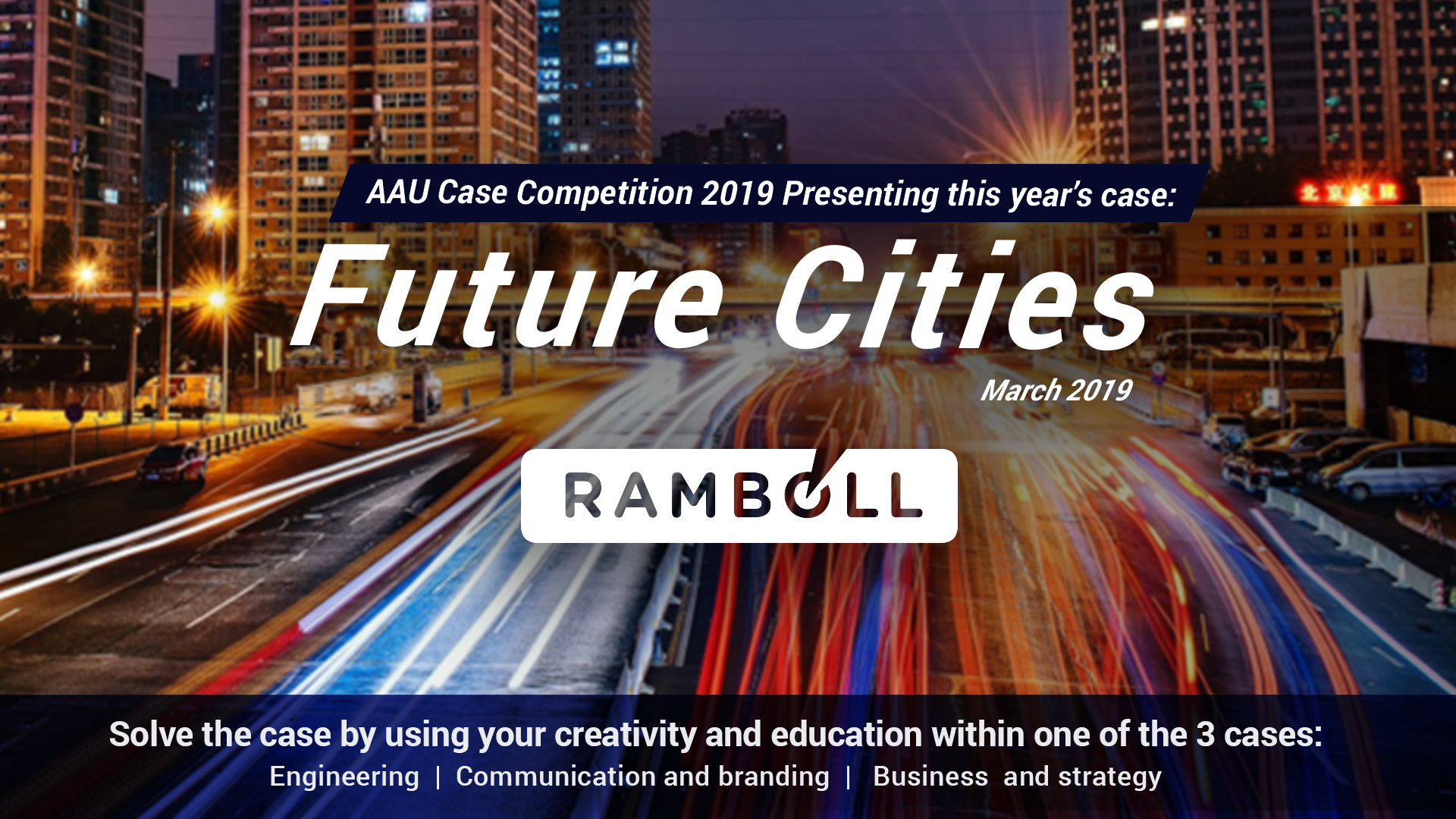 The cases are not limited to any particular educational background, so everyone is invited to apply for AAU Case Competition 2019!
Follow this link to apply: https://bit.ly/2U26IXn or you can check out more of our website and apply the