The application is open until March 2nd. 2018!
---
The following questions are not the final questions. More in-depth questions will be presented on the case days, which we expect you to work from. Therefore, the following questions should be seen as guiding questions that can help you choose your case within your competencies, creativity and knowledge from your field of study.
B1: Focusing on Value Chain and Production Management, it is of utmost importance to consider different methods in the future to stay a market leader within the dairy industry and to create the future of dairy. How can Arla improve its value chain and production?
B2: Arla as a FMCG (Fast Moving Consumer Goods) company is very much dependent on good relationships with its customers – and therefore, technological services are required to succeed in today's world. How can technology help Arla connect with consumers and maintain customers?

B3: New consumer trends and needs are constantly evolving across the world and consumer generations break traditional consumption patterns causing signification changes in their expectations to a product in its entirety. How can Arla meet new consumer demands and consumers through communication, marketing, commercialisation and business development?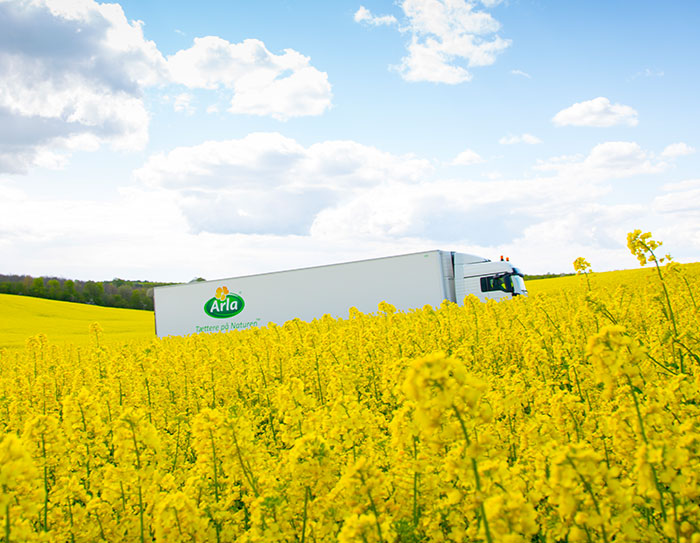 Participating in AAUCC and how it works:
Participants can apply in teams, in pairs or as individuals, who will subsequently be put in a group. All the participants must be enrolled in one of the universities in Denmark.
---
The application must include:
An individual motivational letter (½ page)
Academic / grade transcript for the courses in pdf.


Your grades does not matter. We only want to verify that you are an active student. 
---
In the motivational letter you must include who you are, the reason behind the application and why you deserve to be elected as a participant in the case. For instance, you can focus on your professional interest, your competences or a particular working experience that will be significant in the competition.
All university students studying in Denmark can apply to participate
All international students studying at a danish university can apply to participate
It is free to participate and we will provide catering
We will get back to you after the deadline date, to inform you if you are a participant for this semesters case competition.
Deadline is to be announced.
The fine print
By participating in AAU Case Competition you give your consent to and accept, that AAU Case Competition and the third party can use the photos, data and information, which is and supplied/taken at/for the competition, for advertising etc. in which you may or may not appear on.
Apply to participate in AAU Case Competition